Excel Macros & VBA
Knowledge Pack 7 of 7
Discover everything you need to know about Macros & VBA
Automate all the repetitive Excel tasks and save you and your company endless hours
What is Excel Macros & VBA?
A step-by-step guide for Advanced Users
67 videos introduce you to the power of automation in Microsoft Excel from the beginning. Watch anytime, anywhere, at your own pace.
Delivered by Experts
We walk you through the entire process so you know exactly what to do and you feel confident implementing every step
Practice and check your knowledge
Downloadable Practice files make it easy to unerstand. Take the online quiz to confirm your new Excel knowledge.
Prove to others
Add CPD Certified Excel Developer Certification to your Resume to prove you have the skills to succeed and help you land that promotion.
Includes Loads of Helpful tools
When you sign up for the Macros & VBA Knowledge Pack, you'll also get a FREE copy of our "Excel Cheat Sheets" and "15 Keyboard Shortcuts" to save you time everyday.
eLearnExcel is used by the World's Leading Companies
Here's just four you may recognize
Click an icon to see what's covered
Opening the Developer Tab
Module 1 : Recording Macros
The Macro Essentials
We explain what Macros are, why you might need them and how to record and run a Macro
How to Develop Macros
Where to run them, How to Create your own Macro Workbooks and Create your own Tabs and Ribbons, plus Macro Security
Module 2 : Intro to VBA & Macro Recorder
Introduction to Macro Recorder
We clearly explain the Macro Recorder and VBA
Macro Recorder - Part 1
Examples of Macros in different environments: To format cells to currencies, to swap columns, to use Relative References
Macro Recorder - Part 2
Discover further examples and progress to more complex Macros, like Creating Pivot Charts and Tables
Our Excel Program just works ...
Check out what some of our customers have said
Amazing !! I love the tutorials and even though I've been using Excel for years, I now have many new tricks that will make my job a lot easier.
Luis
Great and very easy to follow. If you need to go over everything more than once, you can! Plus, the certificate looks great on my resume!
Amanda
Very helpful, instructions are super easy and layout is step by step… I will purchase from them again –  thumbs up and 5 star rating from me!!!
Shawn
Using 'Cells' to Access a Cell
Module 3 : Forms, Loops & Functions
Forms
Find out how to create a switchboard Form to call our previous Macros.  Add a button to the ribbon to display the form and then manipulate date automatically
Loops
Discover how to Loop Through Data in various ways and start to create re-usable VBA code.
User Defined Functions
We explain what User Defined Functions are, How to create them and show you how to conduct errot handling and de-bugging in VBA.
Module 4 : Automation, Security & Language
Automating Word, PowerPoint and Outlook from Excel
In this module we show you how to automate those tasks where you need to export data from Excel into other documents.
Security & Language
We explain how to use the Personal Macto workbook, Macro Security and have a run through of all the VBA Language you need to know
Who would benefit from this Knowledge Pack
Finance Professionals
If you work in Banking or any Finance related role – being an Excel Master will save you hours of work each week
Data Analysts
Use your Excel Master skills to turn large data into information and help companies make better business decisions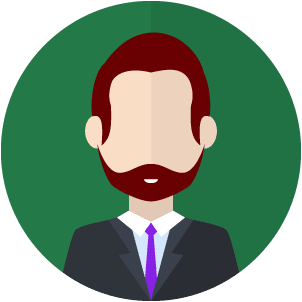 Investment Analysts
Use advanced Excel to provide information to in-house fund managers or banks to make investment decisions.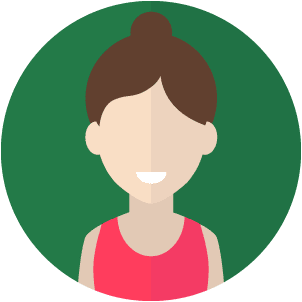 Accountants
An Excel master can prepares asset, liability, and capital account entries by compiling and analyzing information
eLearnExcel has been featured in
Frequently Asked Questions
What is a Knowledge Pack?
It's so much more than a traditional online course and it's much more than a blog article.
I works like this:
You get unlimited access to every video. The videos take you step-by-step through the topics in a logical manner.
At the end of each module there's a quiz, so you can check your Excel skills in the topic.
You can take the quiz as many times as you like, and when you pass you are awarded Excel Certification.
The Knowledge Pack also includes, Practice Files, so you work along with our expert. Plus, you get:
Tips
Helpful Shortcuts
Cheat Sheets
Downloadable Templates
What makes eLearnExcel unique?
There are some great online learning resources out there, and some not so great ones.
Our program is delivered by our Excel experts – who have been teaching people Excel for over 25 years.
Because we teach it every day in the classroom, we know when a topic gets tricky, so our experts take a bit more time to walk you through it.
You'll find we are answering your questions, before you've had time to ask them.
Many providers script and get a voice-over artist or someone in a far flung place to read it. This means your experience is diluted and robotic.
Our learning isn't ready from a script – it's given to you by the same people who deliver it in the classroom every day – the same experts who have trained people in Excel for over 25 years.
Is there a guarantee?
Yes…all our Knowledge Packs have a 30-day, no-questions-asked guarantee.
In other words, if you aren't happy for any reason, just let us know and we'll give you your money back. We obviously don't think it'll come to that, but if you're even the least bit worried if this will work for you, then put your mind at ease.
You either get the results you want or you get your money back. It's as simple as that!
How soon do I get access?
Instantly!.
When you purchase a Knowledge Pack or Membership, in the CHECKOUT, you'll be asked to enter your email and create a password.
This email and password are your key to access your content.
When you've completed the Checkout, simply click LOG IN at the top of the page.
That's it you're in.
Join now and be amazing at Microsoft Excel